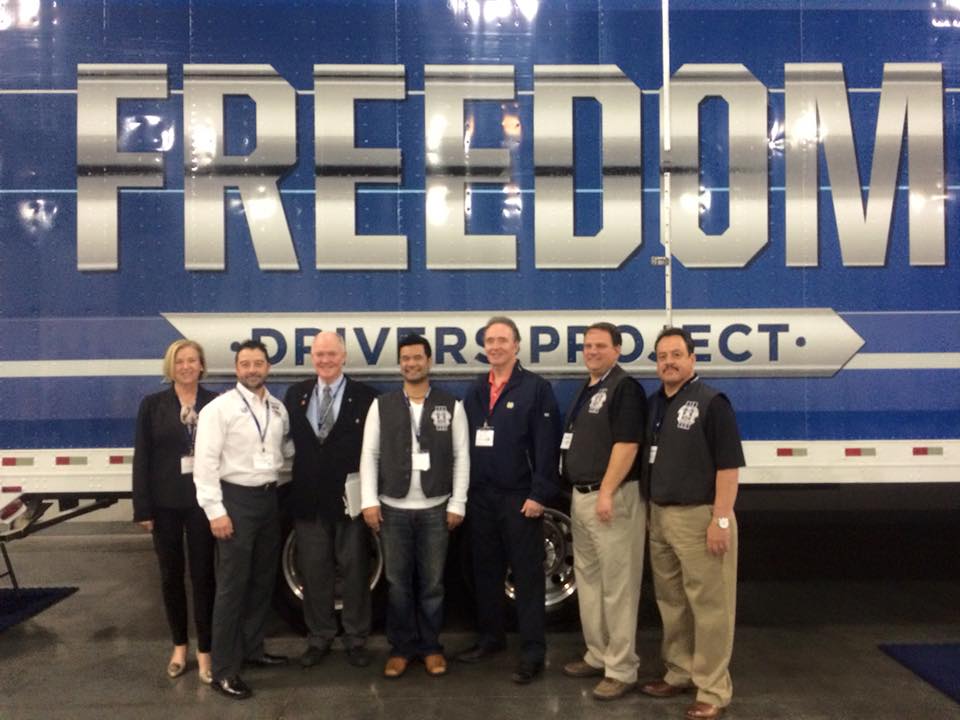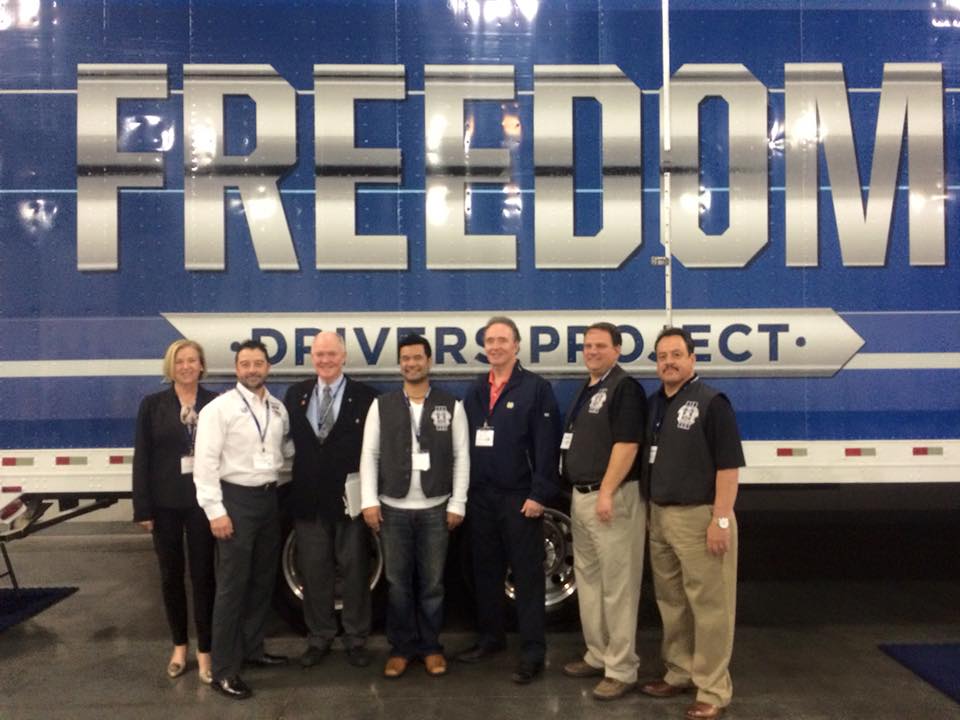 An impressive, eye-opening trailer appeared at the Rotary Peace Conference on January 15th.  It belongs to the Truckers Against Trafficking, an organization whose mission is to "educate, equip, empower and mobilize members of the trucking and travel industry to combat domestic sex trafficking."
The Freedom Drivers Project (FDP) is a state of the art mobile exhibit that educates industry professionals and the general public about the realities of domestic sex trafficking and what can be done to stop it.
Pictured from left to right: Jayne Lastusky, President elect for the Rotary Club of Long Beach, Dion Saiz America's Road Team captain, Greg Owen of Ability Tri-Modal, Guido Hajenius, Dan Lungren, former US Representative and California AG, Ross Goodwin & John Corona from Bridgestone.