Speed, efficiency, and quality.
Transloading is the movement of freight from one inbound container into an over the road or rail trailer destined for a single destination.
Crossdocking is the movement of freight from one inbound container into over the road or rail trailers destined for multiple destinations.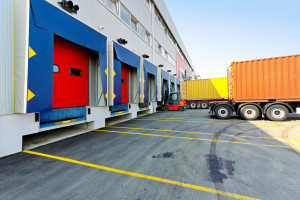 Transload Services
Our transload process benefits the cargo owner that has several inbound containers going to a destination due to maximizing the cube utilization from a smaller (40 to 45 foot) container, into a larger 53 foot trailer. Common ratios are 1.5 to 1.75 containers to one trailer.
Advantages:

Fewer Container Moves Inland
Receive access to special or "HOT" purchase orders
Reduced cost for inland moves of ocean containers
Multiple Mode Selection- (Faster Speed to Market)
Premium and Standard Rail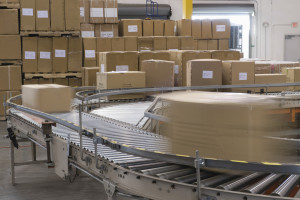 Crossdock Services
Our automated crossdock system scans inbound product and sorts based on outbound destination.  Up to 60,000 cases can be sorted in a 24 hour period.
Advantages:

Increased speed to market
inventory control
Cycle counts
Custom reporting
Fewer container moves inland
See our automated system in action on Pulse of the Ports
"Ability Tri-Modal has been managing our products for years. There is no challenge or task they aren't able to handle. Over the years we have formed relationships with new vendors that have strict requirements for how our products are labeled, stacked, and loaded, and Tri-Modal is always able to adapt quickly and efficiently. They never tell us they can't do something.
They have done a great job helping us with issues like port congestion, scheduling conflicts with shippers, and predicting stock shortages. They adapt quicker than similar operations. I audit their facilities annually. The inventory is always moving as it should with nothing languishing, and the facility is always clean and tidy. I trust them with our products and know that I can focus on other areas of my business, because their operation runs flawlessly."