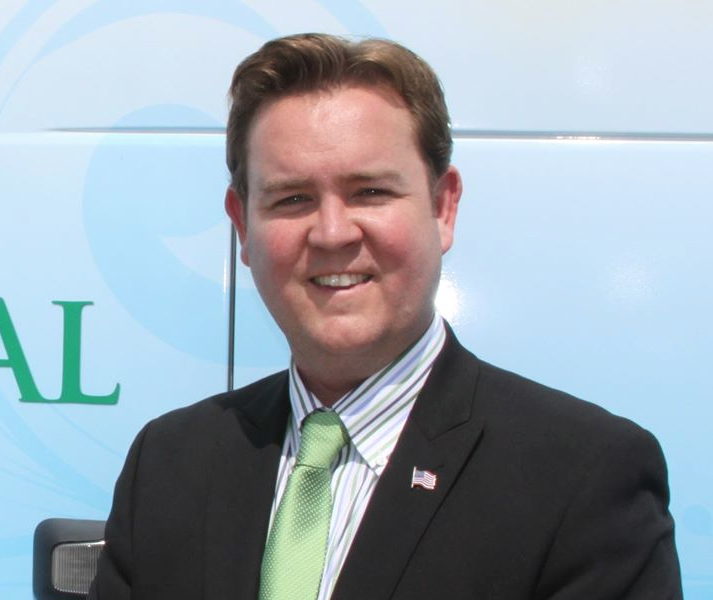 Joshua Owen, President of Ability Tri-Modal and an active leader in the transportation community tragically and suddenly passed away June 1, 2015. He passionately contributed his time and energy to numerous professional and civic organizations, providing local and national leadership. Josh was also part of the CSULB family. He was involved in many areas of the campus including the College of Business Administration's Operations and Supply Chain Management Board. The Press Telegram carried the news story: http://www.presstelegram.com/obituaries/20150602/trucking-industry-leader-joshua-owen-dies-at-43
The Josh Owen Memorial Scholarship has been created to honor Josh's inspirational leadership. The scholarship will directly support students who are studying and preparing for a career in the supply chain industry. Student awardees will have demonstrated the ability and desire to contribute beyond themselves, something Josh exemplified. The community feels this scholarship will allow Josh's memory to remain part of an area he loved and have a lasting impact on students.
If you would like to join in supporting this new scholarship, gifts can be made to the CSULB 49er Foundation. Any amount is welcome. Below are the details on how to make contributions.
• Checks are accepted. Please make them payable to CSULB 49er Foundation and mail them to:
o CSULB 49er Foundation, Attn: Mary Ann Messing, 6300 E. State University Dr. #332, Long Beach, CA 90815. Please reference "For the Josh Owen Memorial Scholarship."
• Online gifts are also welcome. Here is the link: https://giveto.csulb.edu/select.aspx?view=CBA
o Click on College of Business Administration Scholarship. On the third screen under Additional Information, please add "For the Josh Owen Memorial Scholarship."
• We also accept gifts of stock. Here is the link: http://web.csulb.edu/divisions/urad/development/waystogive/
o The stock information is on the top right side of the page.