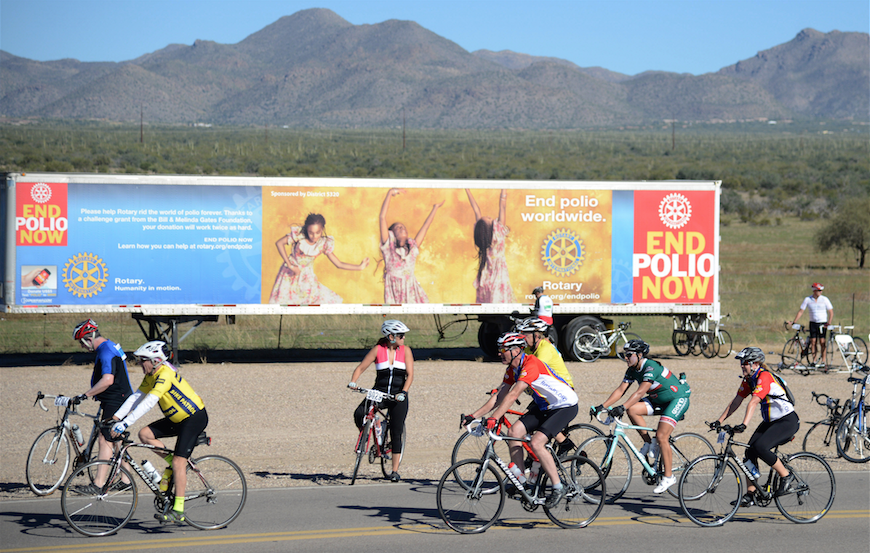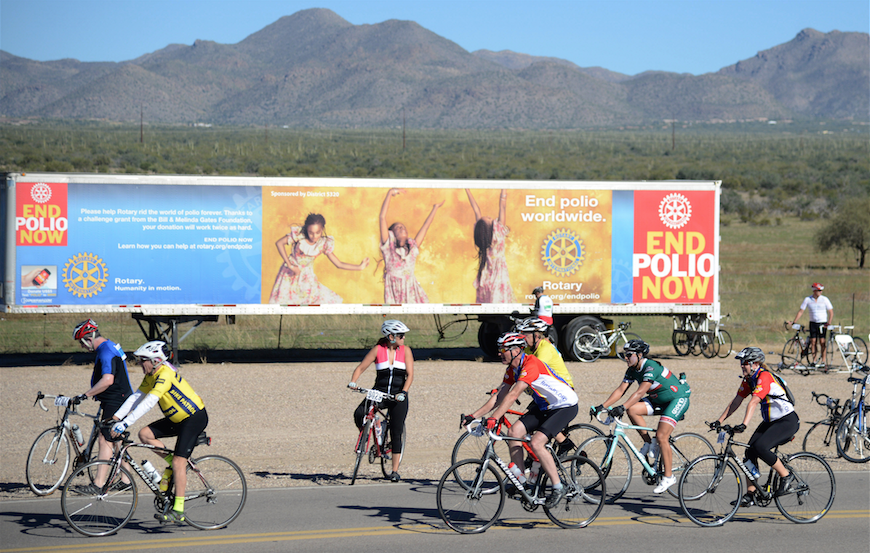 Pictured above, the Ability Tri-Modal End Polio Now trailer is stationed along the route of the "Miles to End Polio" ride in Tuscon, AZ.
Photo Credit: James S. Wood Photography
On the 19th of November, Rotary General Secretary John Hewko and a team of staffers joined over 100 Rotary members to bike 104 miles in El Tour de Tucson to raise funds for polio eradication. The event is one of the top cycling events in the U.S. attracting more than 9000 cyclists each year.
The ride raised $11.3 million including the generous match from the Bill and Melinda Gates Foundation. Since its inception the ride has generated $36 million for Rotary's efforts to End Polio Now, enough money to buy tens of millions of vaccinations, protecting countless children worldwide from this terrible disease.
Eradicating Polio will require an additional $1.5 billion beyond what has been raised by Rotarians and matched by the Bill and Melinda Gates Foundation to date.
Ability Tri-Modal, along with over a million Rotarians worldwide are committed to closing this gap.